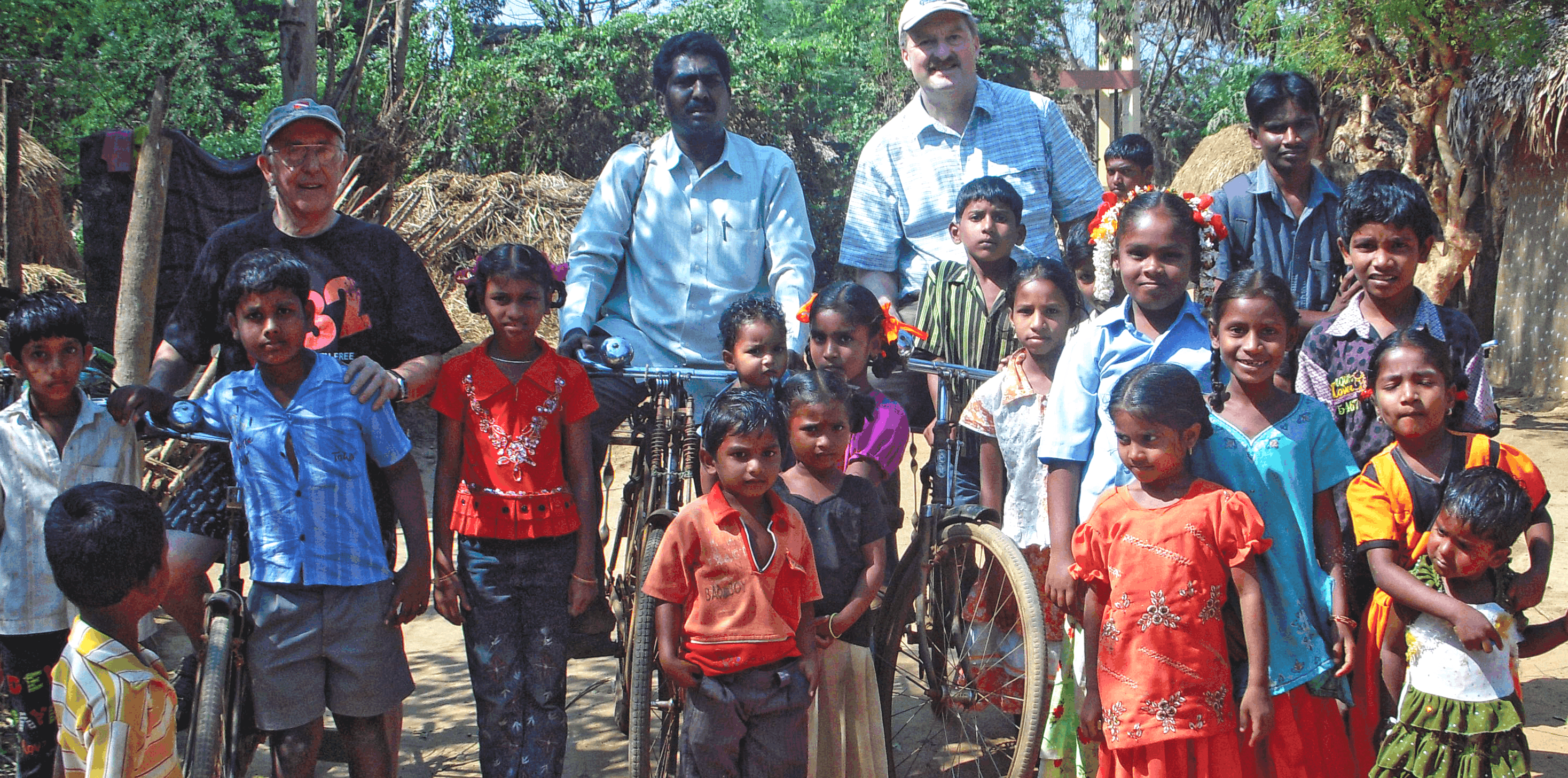 In 2010, two Englishmen had a burden to travel into the heart of India to reach souls unfamiliar with the Gospel of Jesus Christ. Les Roberts, one of the two, writes of that journey and the months following:
"…during that time, we established children ministries throughout many villages, supplying teaching aids for local pastors; and throughout the year of 2010, sent many practical supplies such as medicines, clothing and sanitary needs, as well as bibles, tracts and scripture teaching aids."
One of the 'many villages' Les is referring to is a small village he calls 'Home Base' and located in the state of Telangana, an enclave called Dasarigudem. This is the home of Hope Sarella, his wife, Roja and two daughters. Hope began this work years earlier and God blessed his labor by establishing a church fellowship. It's a thriving gathering for which Les declares, "God has knit our hearts together with them."
The inhabitants in the surrounding area are very poor and needy people, most living under the influence of idolatrous religions. The stories of abject poverty and bondage are heartbreaking. As an example, Hope Sarella writes of his reaching out to one of these isolated areas:
"We went to a village called Gurrala Cheruvu and did some street work and showed the 'Jesus film' to the village people. It was their first time seeing the life of Jesus Christ. This village is totally different from other villages we had visited. It is surrounded by hills and is an isolated village. The people are completely addicted to alcohol and superstitions. But the film touched the hearts of the young people."
We pray for Hope and Roja Sarella as they reach out to these small enclaves in the area of West Godvari District in Andhra Pradesh. The needs are great in both spiritual and practical ways. Les and his wife, Sally, regularly stand in prayer with Hope as he distributes the Gospel of Jesus Christ and then answers the practical needs of the impoverished around Dasarigudem. Pilgrims Provision Ministries can help those desiring to contribute resources. We can join with Les and Sally's burden to reach both the spiritual and practical needs of India.